BASEMENT RENOVATIONS
VAUGHAN
Vaughan's Basement Finishing Professionals
Bedrock Basements is more than a basement renovator. We're your neighbours. And we'll treat you as such. We take care and pride in each basement project we take on. We imagine that we're building it for our own family. We add details and touches we would want to see if we were renovating for ourselves. All the small design details are taken care of with every project.
Whether it is choosing a kitchen countertop or adding a sauna to your basement we are here to help you through the process. We will help with every aspect from initial design, permit applications, and start to finish construction with full clarity and transparency along the way.
You can expect expert craftsmanship and attention to detail, after all this is your home and your dream. We take pride in knowing from us you will only receive the best. We know that the quality of what is delivered makes all the difference. Give Bedrock Basements a call at (905) 251-2250 to speak to one of our basement design specialists.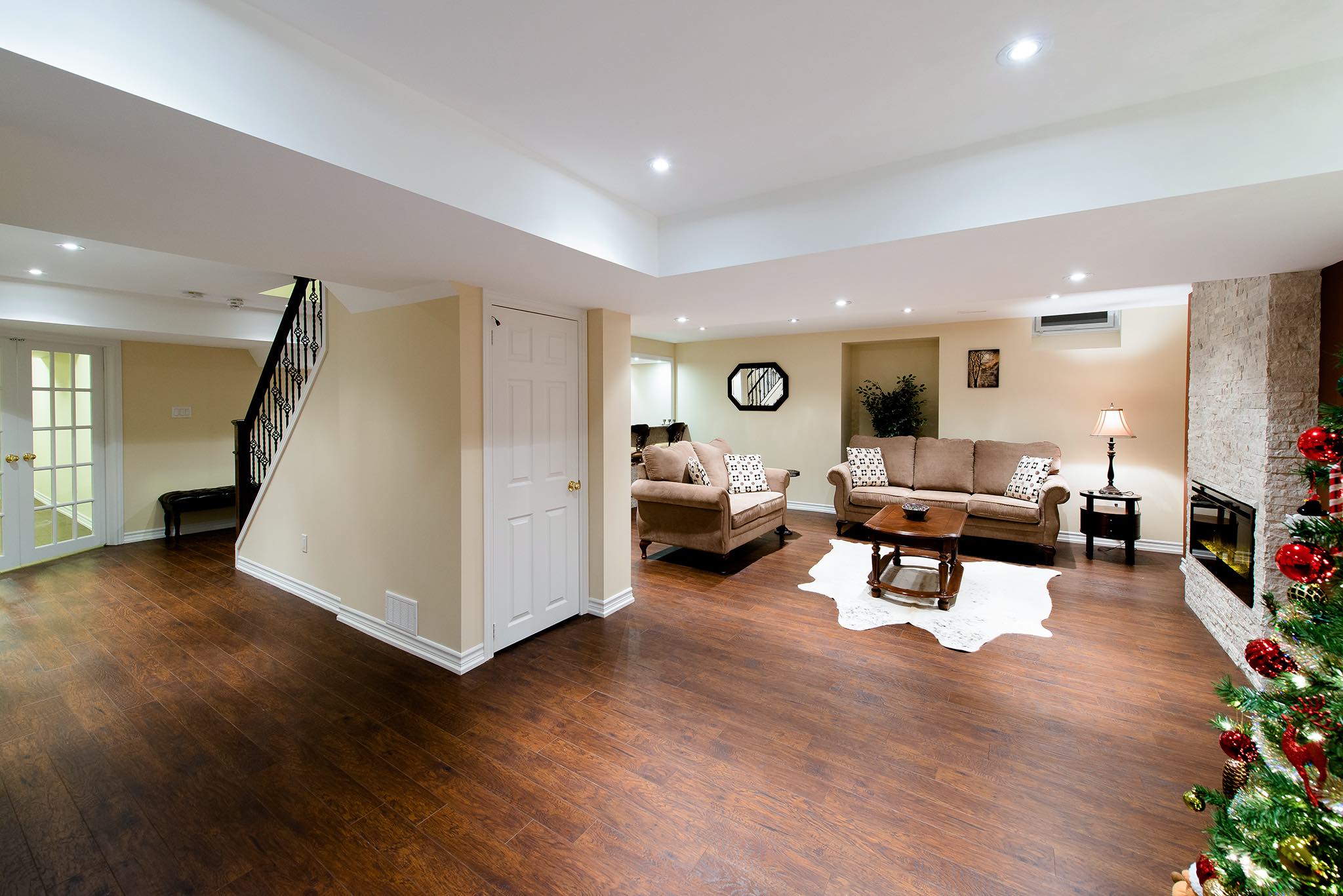 One of the biggest cities in the Greater Toronto region, Vaughan has a bit of everything. The city continues to grow quick. Statistics suggest that the population of Vaughan doubled from 1991 to 2006. No wonder residents in Vaughan are turning their basements into extra living space.
Vaughan, the 17th largest city in Canada, is one of the most sought after places in the Greater Toronto area. The city is home to over 300000 residents and attracts many tourists annually. The city is home to plenty of leisure activities, cultural events and natural beauty.
Well-renowned for Canada's Wonderland, the 134-hectare amusement park, Vaughan is a city full of life. The town enjoys pretty much the same continental weather as Toronto. Vaughan is also emerging as one of the biggest economic hubs in the area.
Over the last three decades, the population has increased twice than it was at the beginning of the 90s. As the Covid pandemic has forced people to stay stranded at home, many homeowners are renovating their basements into a gym, office or extra living space.
Give us a call at 905-251-2250 or book a free estimate with one of our basement experts to discuss your project further.
Basements Renovation Services in Vaughan
If you're planning to rebuild or remodel your basement, give us a call today. We are one of the most sought-after basement renovators in Vaughan. Our success is down to our wonderful team of creative designers and skilled workers.
Over the years, we have renovated several basements in Vaughan and turned them into something unique. If you want to refashion your basement but don't know how to begin, give us a call today at 905-251-2250 to get the ball rolling.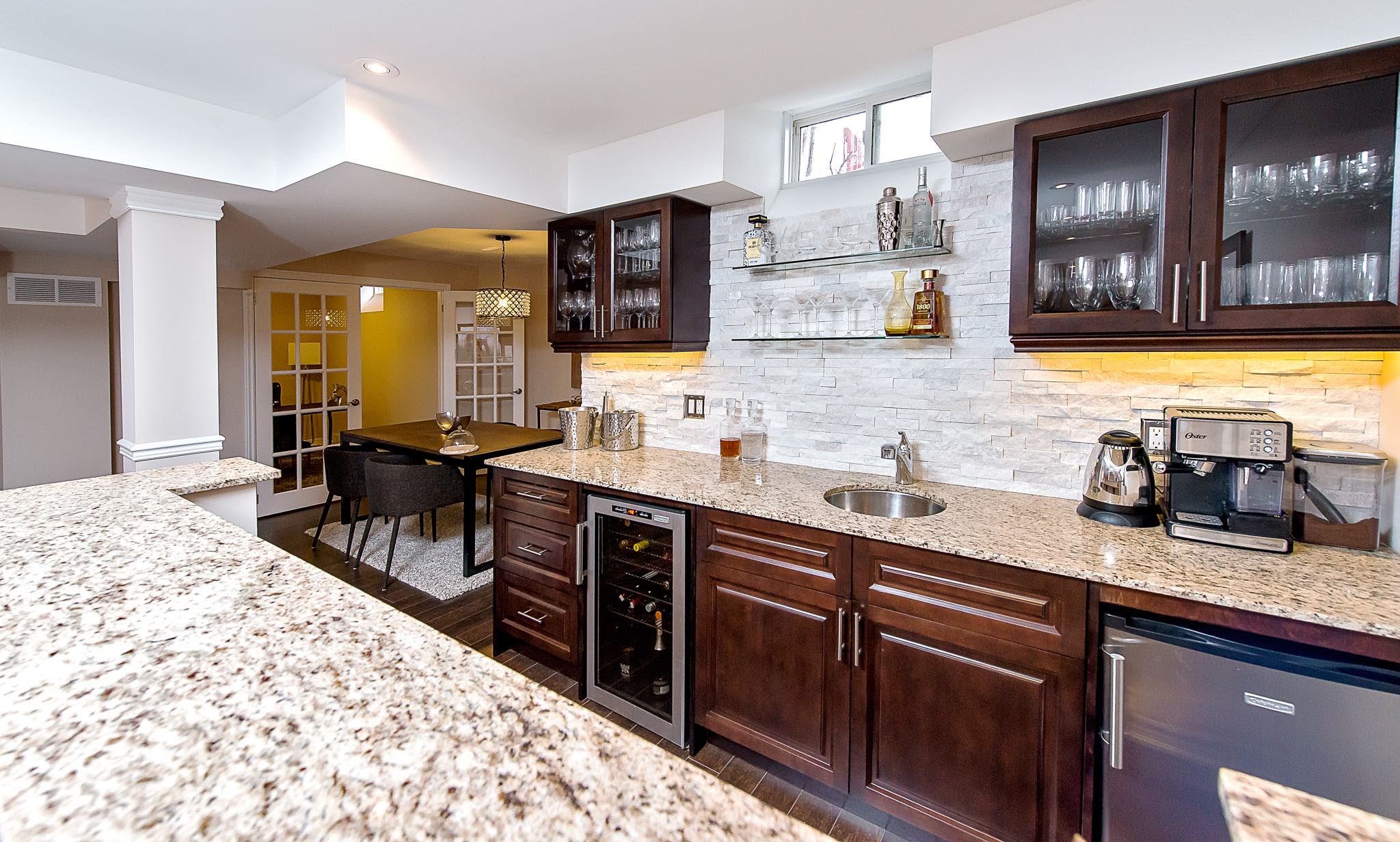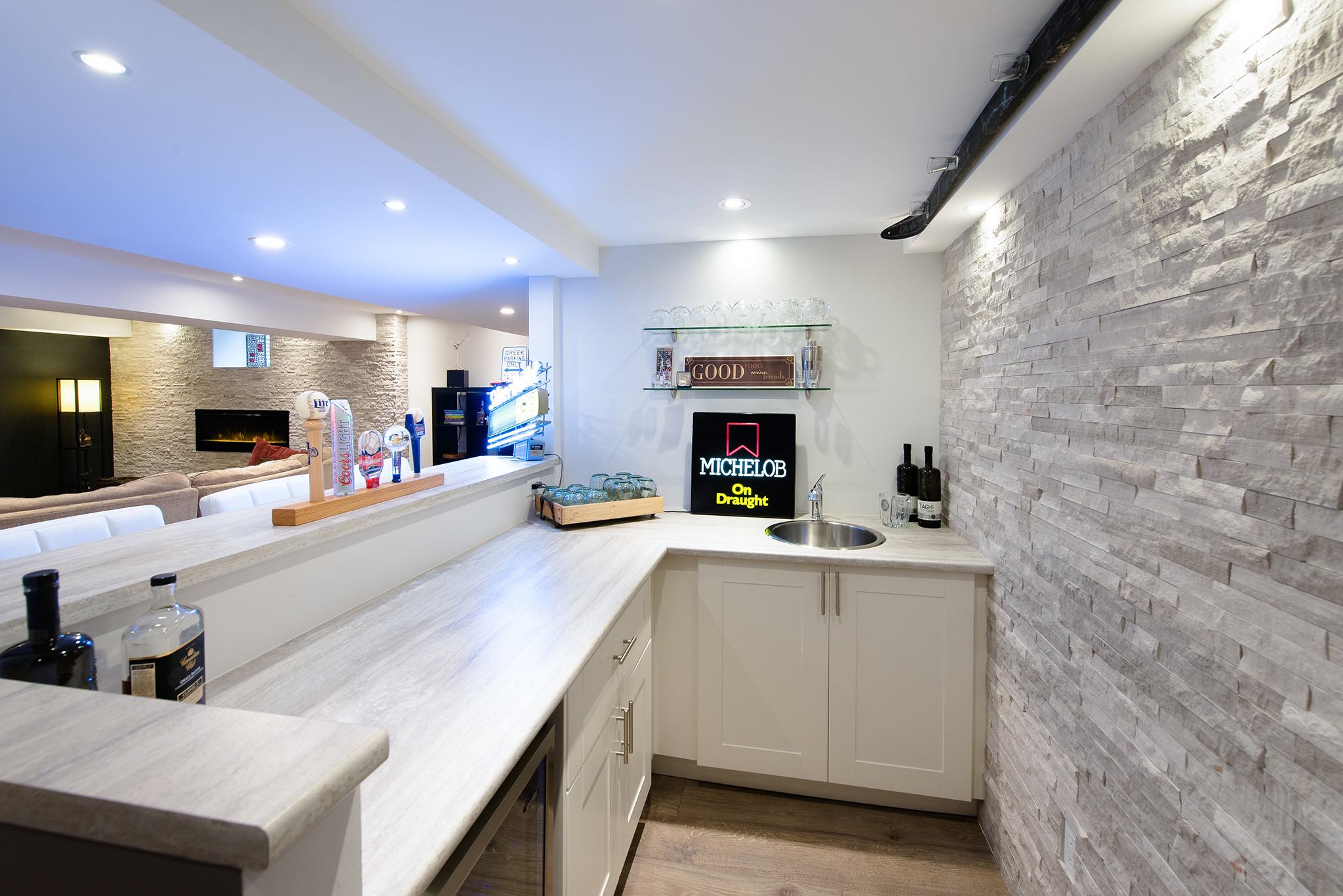 Basement Renovation Ideas in Vaughan
We are never short of ideas when it comes to refashioning a basement. The key factor for a design is the size of your basement. Many people are looking to renovate a portion of their basement into a small office since many of us have adapted well to working from home.
A new hot trend is to turn the basement into a place for all leisure activities. We have successfully turned empty basements into a one-space for home-theatre, badminton court, recording studio, games room etc.
The major basement renovation projects, however, still are about turning a basement into a luxury guest suite with modern facilities. If you are unsure about how to remodel your basement, give us a call today to get a free estimate and renovation ideas.
Frequently Asked Questions
What is time duration for completing a basement renovation project in Vaughan?
A basement renovation project takes about a month to complete including the paint job and installation of accessories.
What is the price for basement renovation in Vaughan?
There are several factors that account for the cost to renovate a basement such as the quality of flooring, paint job, waterproofing, and area of the basement.
What will a renovated basement look like?
Before we begin renovating, we come up with a 3D blueprint that shows what you can expect your basement to look like after complete renovation